About me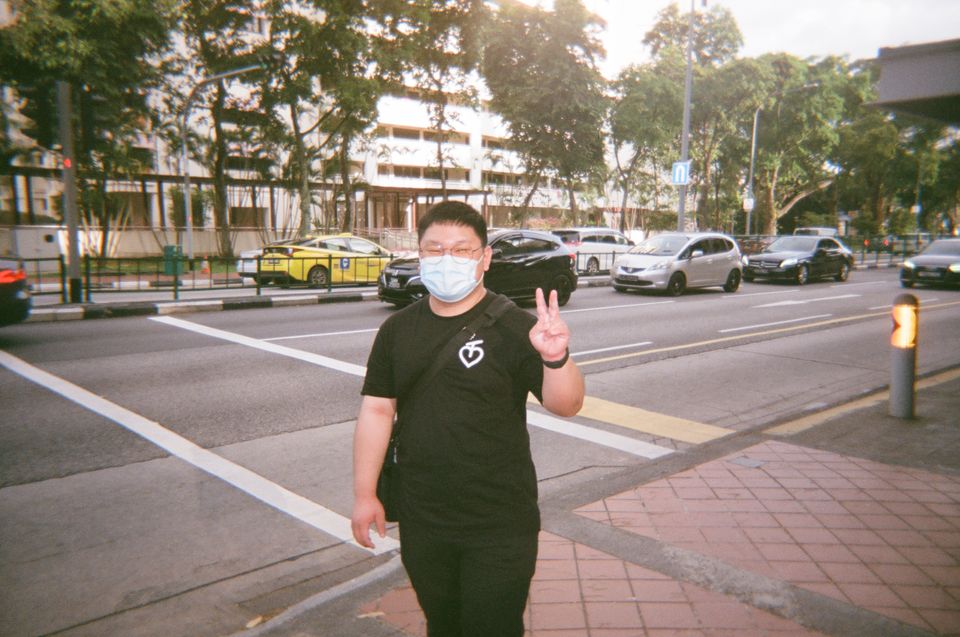 🏃🏻‍♂️ Brief summary
Hi there, Vincent here! I am currently an undergraduate studying in the Singapore University of Technology and Design (SUTD), specifically majoring in Engineering Systems and Design (ESD). As such, my future career interests lie in the general direction of data analysis, data science, systems engineering and optimisation. Other than that, I have a background in various other fields too, including history and epistemology, photography, a little bit of graphic design and videography, and a pinch on musical instruments. I am also generally the go-to tech person in my family, social circles, and even one of my previous internships.
If you want to read more on the individual things I am passionate about, you can go to this post!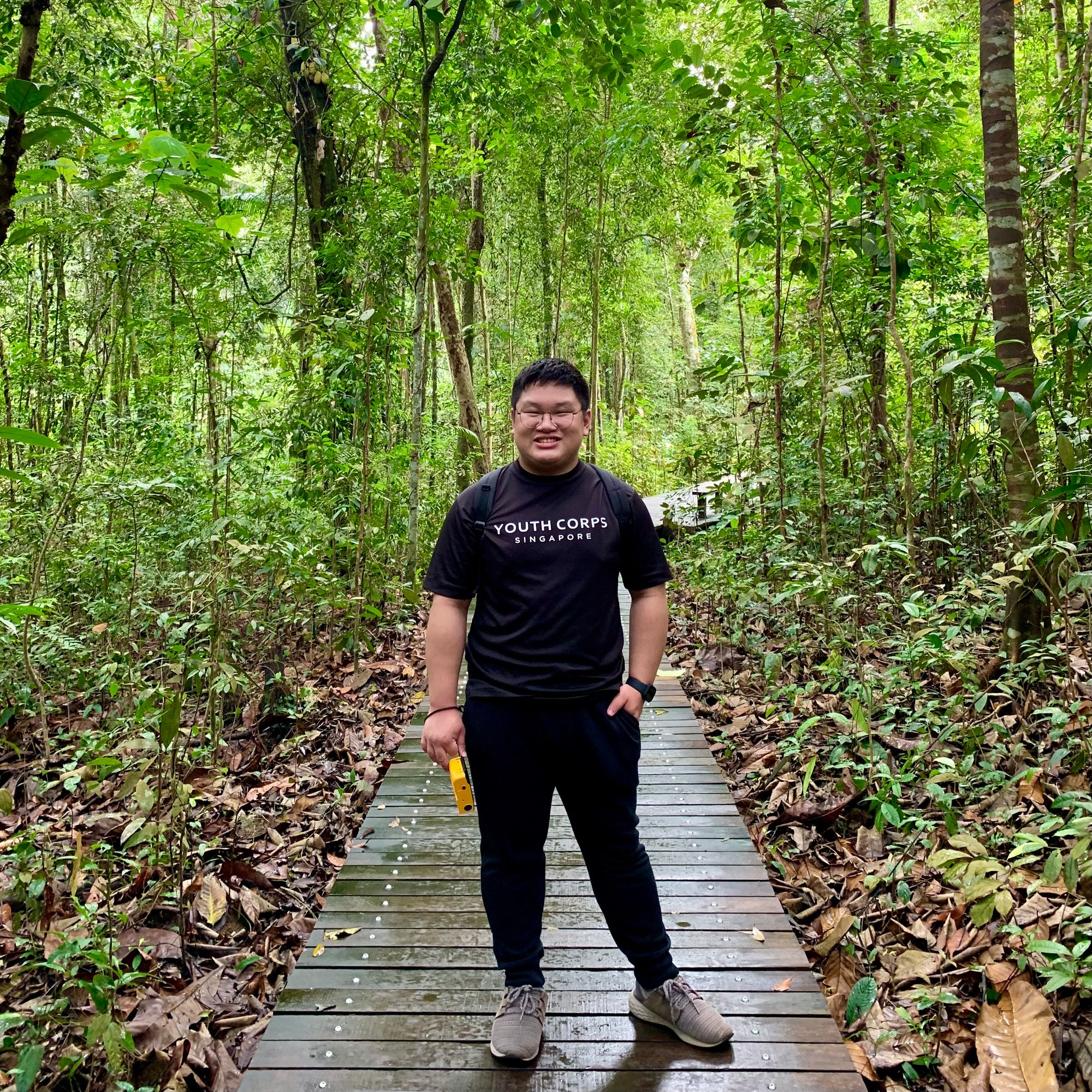 I am driven not only for the love I have of the different things I am into, but to also use them and combine them creatively into novel or useful ideas. I suppose this is why I am drawn to the course I am currently studying. Not only that, but I enjoy sharing insights or neat little applicable hacks to the people around me too. This is one of the reasons for me to start this website/blog.
So far, in university, I have been quite fervent in learning things beyond the syllabus or what has been expected of me. I do this out of a love for what I am learning, and time passes by very fast when it happens! One instance was during the first trimester of 2021 when I chose to learn and invest myself quite deeply into statistical analysis using R for my group's queue model analysis project with the Singapore General Hospital when Excel was all that was actually needed. With this, I could automate things using scripts and do batch processes that outputs relevant results and graphs directly.
More than that, I am willing to learn uncomfortable things, and one time when this has happened was quite recently. When I was leading the formation of my Capstone (in essence, the final year project), I had to learn quite a bit more about time and people management, especially when it comes to very difficult decisions involving various parties. While I have had experience in this area before, it is always a good thing to be able to learn even more and to hone myself.
As of now, I am going to be focusing on my last trimester in SUTD. It is going to be tough, but I look forward to the new challenges ahead!
I am also going to be looking for a full-time position starting in September 2022. Feel free to reach out to me at [email protected] or through the Contact page if you are interested in connecting with me and to have a chat about anything under the sun.
🔖 List of things I have done
If you're looking for my résumé for more details, it will be attached right below. Else, you could take a look at my LinkedIn as well.
🎓 Education
Singapore University of Technology and Design
Bachelor of Engineering with Honours (Engineering Systems and Design)
Singapore | May 2019 – Aug 2022

Expected Focus Track: Business Analytics and Operations Research.
SUTD Undergraduate Merit Scholarship Holder.
Anglo-Chinese Junior College
GCE Advanced Level
Singapore | Feb 2018 – Dec 2019

ASEAN Scholarship Holder.
Anglo-Chinese School (Independent)
GCE Ordinary Level
Singapore | Jan 2015 – Dec 2016

ASEAN Scholarship Holder.
💼 Experience
Regional Operations (Fraud) Intern
Shopee
Singapore | May 2021 – Sep 2021

Pioneered a behavioural analysis of login behaviours involved in account takeovers.
Wrangled data using Presto SQL query engine and PySpark to advise other departments of various fraud-related issues.
Composites Research Intern
SUTD Digital Manufacturing and Design Centre
Singapore | May 2020 – Sep 2020

Optimised composites manufacturing processes and writing ANSYS scripts to automate software simulations, laying the groundwork for future projects.
Led and collaborated with 3 researchers and 2 other interns in various ad-hoc projects related to the research.
Led equipment purchasing decisions using technical expertise and knowledge, saving about 30-40% of the research's budget.
📈 Projects
Optimisation of Pre-Surgery Assessment Appointment Slots at the SGH Pre-Admission Centre
Singapore General Hospital Pre-Admission Centre (PAC)
Singapore | Mar 2021 – May 2021

Partnered with the client to gather and clean the appointment data to form statistical inferences using R.
Contributed to the team effort of using the M/M/s queue model for the manpower optimisation done on Excel to optimise manpower, queue time and working hours.
Analysis of Carsharing Usage Pattern and Utilisation
Car Club Pte Ltd
Singapore | Sep 2020 – Dec 2020

Led a team to analyse the effects of COVID-19 on car-sharing usage using various tools such as R, SQL, Python and GIS.
Built Python scripts to automate the sifting and analysis of 4 months of customer data provided in Excel format.
Consulted the industry partner (Car Club) on possible measures on adapting to the new behaviours found due to COVID-19.
👨🏻‍💻 Co-curricular activities
Advisor, Media & Marketing
SUTD 9th Student Government
Singapore | Feb 2021 – Present

Advising on creative media matters and communications within the university and externally.
Currently co-leading the Mental Health Awareness Week initiative, with plans to collaborate with the SUTD Wellbeing Services and other external parties to create campaigns promoting a healthier lifestyle mentally in SUTD.
Chief Photographer
SUTD Photographic Circle
Singapore | Feb 2021 – Present

Management and quality assurance for photographs taken by the club.
Facilitator & Photographer for the Kinderjoy Day Camp
Team Kinderjoy (Youth Corps Singapore)
Singapore | Dec 2020

Facilitated as group leader for children of incarcerated parents, encouraging them to be more confident and have a higher self-esteem through lessons, activities and games.
Covered the event as a photographer, providing photographs and a montage of the event.
University Ambassador
SUTD University Ambassadors
Singapore | Dec 2019 – Present

Hosted campus tours for lunch-time talks and open houses, informing visitors and prospective students on SUTD and its unique and interesting features.
Fostered conversations through the virtual Unibuddy platform where prospective students can talk to specific University Ambassadors.
Director of Creative Media
SUTD 8th Student Government
Singapore | Dec 2019 – Feb 2021

Introduced media resources to facilitate communications between the university and its students, improving transparency.
Advised and assisted the Communications Committee on ideas to improve student engagement in the university.
Advised future directors and laid groundwork for a standardisation of roles and projects that they will continue.
Treasurer
SUTD Photographic Circle
Singapore | Dec 2019 – Feb 2021

Introduced proposals for the club's direction, diversified the club's capabilities through purchasing and event-planning to increase membership numbers and engagement.
Spearheaded a Film Development Workshop which garnered overwhelming interest from the student population.